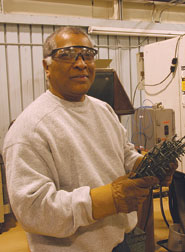 Government regulations apply to your company as soon as you hire your first employee. Even more regulations apply if you have fifteen or more employees. And those regulations keep changing. HR Compliance 101 makes sure your policies and procedures are up to date. We make the experience easy for you and positive for your employees, so that they appreciate and understand the rules and feel more vested in your company.
HR Compliance 101 walks through your documentation with you, checking for compliance of over 120 topics with state, federal and OSHA regulations. We don't report to any agency—we report to you. If we find problems, we help you fix them before they become an issue.
HR Compliance 101 helps companies operate within government and industry standards, from OSHA regulations to insurance agency requirements. We set up specialized programs, like Joint Loss Management Compliance, HIPAA Privacy Rule Compliance, Team Effectiveness Training and forklift operator certification.
It's your company. Let us help.